May 17th, 2023
by Patrice Berry
Marta Roberts, a 71-year-old woman living in San Rafael on a limited income, recounted "one of the roughest patches" in her life when during the pandemic she lost two close family members and her brother was diagnosed with late-stage cancer.
To make matters worse, she had to find housing and experienced the added stress of being unable to renew her car registration due to unpaid tickets.
"The apartment I found is on a steep hill, so the layer that made it all unbearable was being faced with the impossible decision," she said in testimony at a bill hearing in the Assembly Transportation Committee. "Whether to risk driving my unregistered car and get towed or to not go to medical appointments and buy groceries."
She decided that driving an unregistered vehicle was too risky. But then her car was towed — twice — for unpaid parking tickets.
"Both times left me on the edge of destitution, potentially homeless, and applying for help to pay my utilities," she said, adding that it took a significant toll on her health. "It was all too much."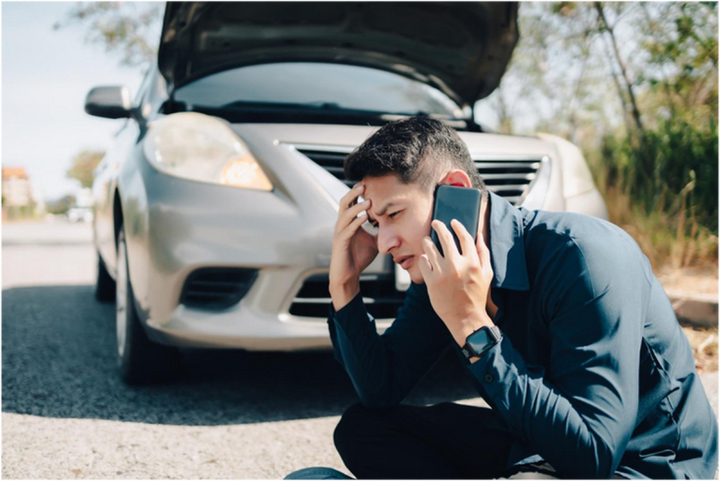 Parking Fines and Fees Criminalize Poverty: Poverty Tows
Roberts' experience isn't unique. Not being able to renew a vehicle's registration or even having your car towed because of unpaid parking tickets happens frequently enough to low-income people that it has a name: poverty tows.
Currently, an individual's vehicle registration renewal can be held after just one unpaid parking ticket and a car can be towed due to five unpaid parking tickets. If someone is already struggling to afford basic needs — like gas, rent, food, utilities and clothes for their kids — their car is literally a lifeline. The same is true for survivors of intimate partner violence, low-income seniors trying to keep doctor's appointments and any low-wage worker dependent on their car.
"Unpaid tickets, expired registration, and parking for more than 72 hours combine to constitute a large percentage of impounds in California. Based on data from eight cities, analysts estimate that public agencies ordered more than 979,000 tows in 2016 and over 865,000 tows in 2017. They also estimate that 22% (in 2016) and 26% (in 2017) of these tows were based on one or more of these non-emergency, non-safety related reasons," the transportation committee's "Towed Into Debt" Report says. "These poverty tows overwhelmingly impact low-income individuals and people of color, often permanently stripping people of the thing that allows them to keep a roof over their heads."
The takeaway: Our current laws are penalizing people for being poor and driving them deeper into debt.
In essence, the state is punishing people for the very poverty that society has created by divesting in Black and brown communities, paying unlivable wages and lacking affordable housing, childcare and so much more. Shame on you, current policy says, for not being able to pay parking tickets within a system where basic needs are increasingly luxury items.
California can do better.
San Jose Lawmaker Seeks To Limit Harmful Towing Practices
Fortunately, Assembly Member Ash Kalra, D-San Jose, took a step in the right direction in March by introducing AB1082, a bill that would prohibit towing or immobilizing a vehicle due to unpaid parking tickets, increase to six the number of unpaid tickets that result in the prevention of registration renewal and mandate improvements to parking ticket payment plans so that they are actually affordable.
Together, these changes will not only help people continue to drive to work, pay their rent and bills and provide for their families — particularly among poor and Black and brown communities that are over-policed, and therefore, disproportionately burdened by the current policy — it will also increase the likelihood that cities collect unpaid ticket fees. Poverty tows currently cost cities far more than they recover because towing companies are paid whether or not the city receives the revenue for the outstanding tickets.
Opponents of the bill have suggested that AB1082 "rewards those who break the law." This kind of thinking demonstrates a very basic lack of understanding of what it means to be struggling in California, and what is required to make ends meet. For instance, 75% of extremely low-income households are already paying more than half of their income for rent each month. More than 1 in 3 Bay Area residents consistently run out of money before the end of each month. The impact of the current punitive system on people living paycheck-to-paycheck only adds to the struggle to survive in a system that — by design — is stacked against people who are not born into wealth — particularly Black and brown people.
If California wants to be a leader in equitable policymaking and make the state truly golden for all, it needs to disrupt policies that make it harder for individuals and families to get ahead. AB1082 is a step in the right direction.
Patrice Berry is the Chief Impact Officer of EPIC. This article originally appeared in the San Francisco Chronicle