October 31st, 2022
by Gia Jones
Fresh fruit, vegetables, bountiful food, and the health and dignity of individuals and families are the focus of SB 464, the Food4All/ComidaParaTodos legislation introduced by California State Senator Melissa Hurtado in 2021. The bill laid out a framework to end hunger in California, primarily by ensuring that people are eligible for food assistance no matter their immigration status.
Last year, Gov. Gavin Newsom and the California state legislature took a historic step in the right direction by removing exclusions to the California Food Assistance Program (CFAP) for people ages 55 and older. As a result, California will become the first state in the nation to provide food assistance to even a limited population of undocumented adults, and that's a big deal. The Food4All coalition—a network of state and local anti-hunger, immigrant rights, and advocacy organizations—continues to work towards expanding this critical assistance to income-eligible Californians of all ages. 
Food4All Means Food For ALL
Betzabel Estudillo, Senior Food Advocate at Nourish CA, said SB 464 and the Food4All campaign were a response to data collected during the pandemic that revealed alarming food insecurity among immigrant and children populations. Nourish CA and the California Immigrant Policy Center found that more than 2 in 5 undocumented immigrants are affected by food insecurity, including 2 in 3 children.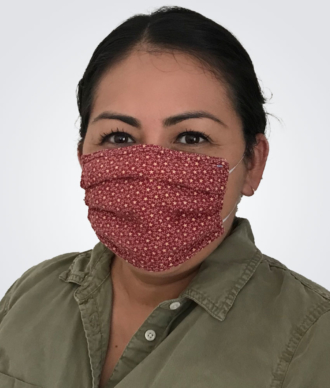 Estudillo has worked for more than a decade on immigration, health, and public benefits, and was also formerly undocumented herself. She brings a human rights lens to the work, and views food as fundamental to the dignity of all human beings.
"Every California resident regardless of immigration status with no exclusions" should have access to food assistance, she said. 
A town hall briefing in July last year demonstrated the importance of an expanded California Food Assistance Program. Participants included undocumented immigrants and their families, sharing that they feared seeking food assistance due to their immigration status, but that they would like to be able to come out of the shadows to get the help they need. 
Sonia Guiñansaca, Program Director at Gender Justice Los Angeles, spoke of growing up with undocumented parents and how food insecurity impacted her family. "My mother and father did their best and unfortunately sometimes it wasn't enough," she said. "Of course, it wasn't their fault but a systemic issue." 
At Gender Justice Los Angeles, Guiñansaca works to make clients feel empowered to seek the support services they need, addressing their trauma as well as stigma related to asking for help. She also speaks with her neighbors about their experiences with hunger, how it is underreported due to fear and stigma, and what it would be like to be able to obtain assistance free from worry.
"We often think of what it would be like for our neighbors to have access to a nourishing life regardless of immigration status," said Guiñansaca.
Town Hall Brings Stakeholders Together to End Hunger
There was a sense of gratitude throughout the town hall—with advocates appreciating the courage and resilience of people who shared their personal stories and experiences, and people feeling gratitude for a campaign working to improve the daily lives of undocumented immigrants, with an eye towards public policy that would end poverty.
Estudillo says Food4All is about more than understanding the key policies needed to reduce hunger and end food insecurity. The campaign marks a turning point, in applying "a racial equity lens and identifying barriers experienced by immigrants" in order to better understand the "root causes of food insecurity."
In the months ahead, the campaign will focus on extending food assistance to all income-eligible Californians without exceptions. Estudillo says tactics will include opportunities for people to speak with legislators, conducting town hall and briefing meetings, and taking action within the community.
Gia Jones is a mother of four, a Parent Leader with Parent Voices CA, and a freelance writer from the San Francisco Bay Area. You can get involved with the Food4All campaign here.